Learn to love yourself more with our 6 week self-love course!
Learn to love yourself more with our 6 week self-love course!
Do you want to start loving yourself more, create a deeper connection with yourself and live a more fulfilled life? 
Do you want to learn how to say "no" with more ease, set healthier boundaries, and have a better feel of what is good for you?
And do you want to learn how to follow your intuition more, care less about what others think about you, and make good decisions for yourself? 
Then this self-love course is exactly what you are looking for! 
In this course we use extremely effective techniques and tools to bring you forward. This is probably the most powerful self-love course you will find anywhere online. 
149 €  249 € (save 40%)
You can also pay in 3 comfortable monthly rates of €51 or 6 monthly rates of €26!
This is what our participants say about our course:
I went very deep in these 6 weeks, it was a very intensive experience and I can only say: it was the nicest and best thing I've ever done. It was a gift to myself and a gift from you to guide and accompany me through these 6 weeks ... with so many beautiful meditations, hypnosis sessions, affirmations, videos, your beautiful voice Coen and the beautiful music ...... it was a real pleasure and a great job from you both - big respect and thanks from me to you!!!! It came at exactly the right time for me and I deeply enjoyed and internalized and absorbed every single week and every single session like a sponge. I didn't miss a single day, I was always really looking forward to it and really took it in deeply. The Theta Healing Meditation was particularly beautiful and my favorite. It touched me deeply and I received it as particularly intensive and healing.
This course has brought me so much that I can hardly put it into words to explain. Simply the best thing that could have happened to me and so much has changed inside me. I feel so incredibly replenished and strengthened and very happy and content. I feel loved. I was able to come to terms with many things (7 years of relationship with a malignant narcissist took me to the lowest level of my self-esteem and zeroed my self-love) and I was able to let go of the old, anchor new beliefs and see myself as lovable and worthy again . I feel a lot of change and so much new energy, but also that it's all just beginning and continues to work within me and that there is finally a good, stable basis for me on which I can continue to build and grow my self-love. The course was a great salvation for me and a great gift at the right moment
Thank you very much for the self-love course. I found it very good and I think it was also very fruitful and reached my unconscious parts as well. For example, for several years I mourned the loss of a man I could not forget and often thought back to him with pain and unfulfilled longing, even if he refused to communicate with me, which hurt me a lot. During your self love course I had interesting dreams e.g. I dreamed that I was seeing a psychologist and he told me that it wasn't love. I woke up and had the certain feeling that it wasn't love, more like addiction or dependency. And I have the feeling that I can finally let go of the hope that he will come back and even if he should come again, I wouldn't just accept it like that. I am very much myself and no longer need him for my happiness and that is a very nice warm and joyful feeling. ​
This course might just be the start of a lifelong love story between you and your precious heart!
This 6 week self-love course will help you to:
Feel much more love for yourself and everything around you

Have a much better feel of what is good for you and because of it you will be able to make much better decisions for your life

Break free from limiting beliefs,

negative self talk and old painful emotions.

Think much more 

positively about yourself and learn how you can change negative thinking.

Become more aware of your own behavior

and thinking patterns. 

Make a much deeper connection with your heart, a key element for self-love and a more fulfilled life.

Set healthier boundaries, say "no" more easily, and strengthen your intuition

Feel much more at home and at ease with yourself and your body
The three pillars of self-love
This course is based on the three pillars of self-love! Through my own experience and in everything I have learned in the last ten years about self-love, I have come to the realization that there are three pillars, or three parts you can best work on to gain more self-love. When you invest yourself in these three things, your self-love will grow greatly, you will become much better aware of your own feelings and the way you communicate with yourself and you will be able to create a more fulfilled life out of your heart. These three pillars are:
1. A deeper connection with your heart
The connection with your heart is essential when you want to gain more self-love. It is the foundation to build more self-love upon.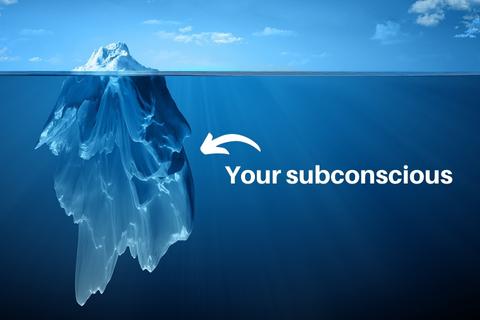 2. Changing subconscious beliefs and programs
When you work on changing subconscious beliefs and programs you change the way you think about yourself, feel about yourself and act towards yourself and others.
3. Releasing blocks that stop the flow of love
The last thing is to release the blocks or layers around your heart that stop the flow of love from streaming in and out of your heart. When you release these blocks, love flows much freer into your life.
This is what others say about the course:
I would like to thank you from the bottom of my heart for the loving guidance. I really enjoyed all of your meditations. You have taken me a big step towards myself. With each meditation I have been able to get in touch with my heart. I found your guidance great and very supportive, I don't think I would have experienced this so intensively and wonderfully without the help. Thank you again!
Thank you very much for this great course, your commitment and your clarity. I really liked this course and it just did me good. I am starting the new year full of confidence. The course is also very well structured. I've been meditating for years because I'm a hypnotherapist myself, you've gently guided those who don't know it into meditation. Really professional.
I would like to take this opportunity to thank you very much for the wonderful meditations. I liked it very, very much. You did it just brilliantly.😇 Coen you have such a loving, warm and very natural way. I really enjoyed listening to you. I found it just all really good your voice the music, the pace, the length of the meditations👌🏼​
I THANK YOU THANK YOU ♡ It was great and I was so filled and blessed with so much love and magic♡. With all my heart, THANK YOU!!!
Thank you for guiding and accompanying me so lovingly. The time is and was magical for me. I feel so connected to myself and my heart - it feels wonderful / gentle / tender, yet powerful!! Thank you thank you thank you!! I consider it a great gift to have come across your course 💕.
Von Herzen ein großes großes Dankeschön für die wundervolle Begleitung. Es hat mich berührt, getragen und mein Herz ❤️ ist so spürbar. Bin so voller Dankbarkeit, die ich in meinem Alltag so genährt bekomme. Mein Bewusstsein 😍ich bin ein Wunder und von Wunder umgeben😍 erlebt meine Welt ☀️ NEU.
Why is it important to learn to love yourself more?
When you learn to love yourself more you become capable of making much better decisions for yourself and your life. You have a much better feel of what is right for you and because of this, you can set healthier boundaries and for instance, say "no" more easily. You go through life with much more inner strength and confidence, and any negative inner beliefs and self-doubt lose their power over you. There will always be a place within yourself where you can go for support and love. A place where you feel at home and at ease. When you love yourself more, it becomes easier to live an authentic life and walk your own path through it. You will not only be loving yourself more, but you'll also be able to love others more and give them more love and support. More self-love has a positive impact on all areas of your life and in consequence, the lives of others. 
How will this course influence your life?
This course will have a positive influence on all areas of your life. The real meaning of more self-love is not only that you will like/love yourself more, but, by experiencing more love, you will consequently start to love every area of your life more. It influences every aspect of your life. In the beginning you might just feel a slight change in attitude toward yourself and your body. Then you start to make healthier decisions, which are more in line with who you really are. Then you become more aware of how you act towards yourself and others and are able to make positive changes. And slowly this all starts to influence your entire life more and more…
We have designed this course in a way that it will have permanent results. Every week builds upon the previous one and throughout the six weeks you will notice more and more results.
You are completely flexible in terms of time
You can choose at what time of the day you want to watch and do the videos, affirmations, and sessions. To make it fit easily in your schedule, we have designed the course in a way that it will take around 30-40 minutes per day. Of course, it is most effective if you do it in one go. But if you don't manage to complete it in the six weeks, it will not be a problem. You can just continue where you left off or even start over. Each week will bring positive changes and even if you do not complete the entire course in a single go, it will have a positive influence on your self-love right from the start. 
"A true life of love is the best gift that I ever gave myself"
We want you to be completely satisfied
We stand for 100% behind our product and have made it with all our energy and love. We trust that you will love our course and will see a huge positive change in your world doing this course. That is why we give a 60 days money back guarantee. 
If you do not like the course you can very easily ask your money back and get a full, friendly and fast refund. No questions asked.
You can also pay in 3 monthly rates of €51 or 6 monthly rates of  €26!
Nicole and Coen accompany you
Nicole and Coen have been coaching me for over a year now. I am very grateful that they both exist and that I have mastered various life- and crisis situations with the help of both of them. It didn't matter if they used EFT, Theta healing, Theki, chakra healing, heart opening, depending on the individual situation they intuitively knew which technique to use and it was super powerful every time. You quickly feel that both of them are professionals who have been dealing with different coaching techniques and spirituality for many years.
Nicole and Coen helped and guided me through a very rough period in my life. They gave me lots of tips and instructions that I still use "preventively" today. Both live absolutely out of their hearts and help other people with their warm and loving nature wherever they can. They bring a lot of love into this world. Thank you both!
The coaching with Nicole and Coen is worth its weight in gold. They bring so much energy and love with them. The meditations are beautiful and touched me deeply. You can tell they put their entire heart into their work and I am so grateful for their help. There is a lot of wisdom and experience from Coen and Nicole in the coachings, which makes it very authentic for me and gives you the feeling that everything is possible on your personal path. I am looking forward and excited for my future ahead. Thank you both from the bottom of my heart!
Do you still have questions about the course?